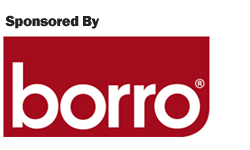 Business Circuit Presents: Entrepreneur Connect
On the 19th June 2012 at 6:30pm, Business Circuit is bringing you the last chance to pitch in order to win £10,000 in FREE business funding in association with Borro.

Simply come along to our June Entrepreneur Connect Networking event at Adam Street Private Members Club, and grab the final opportunity to submit your 60 second elevator pitch.
Meet the Money Making Ideas Judging Panel!
On the night you'll get the chance to meet the money making ideas judging panel who will be picking out our 10 finalists. Throughout the evening they'll be making themselves available to talk to you, and offering tips for those wishing to submit a pitch. Our Judging panel consists of Paul Aitken, CEO of borro, Tim Levene, son of Lord Levene, founder of Augmentum Capital and Crussh Juice bars and former Commercial Director of Betfair, Matt Gubba, CEO & Founder of Business Circuit and James Minter, Owner of Adam Street Private Members Club.
This is Your LAST Chance to Pitch to Win £10,000!
Remember that this will be your very last opportunity to submit your pitch for the money making ideas competition. Online entries will close prior to this event! Pitches are to be 60 second filmed elevator pitches; if you reach the finals your pitch will be publicised nationally on the web for a public vote.
As well as the £10,000 cash prze, the Winner will also receive a years FREE membership to the Adam Street Private Members Club, as well as a Years worth of FREE entry to all Business Circuit events. The competition is open to anyone who is aged 18 and over and currently running or looking to start up their own business.
*RSVP Today, Tickets Are Strictly Limited!*
The events are held in an "open mixer style" environment, where everyone is just like you - looking to meet likeminded entrepreneurial people. We don't impose heavy structure and there is no industry lockout. The Great thing about Entrepreneur Connect is that YOU are in control of how you network at our events. Come and join us if you are ready to:
Give a 60 second elevator pitch for the chance to win £10,000 cash plus mentoring

Meet lots of high calibre entrepreneurs including our judging panel

Become part of the inner circle of UK business leaders and entrepreneurs

Supercharge your network (Remember: "Your network is your Net-worth!")
Reserve Your Ticket NOW To Secure Your Place!
Matt Gubba, Neitutthot and aidemhal like this